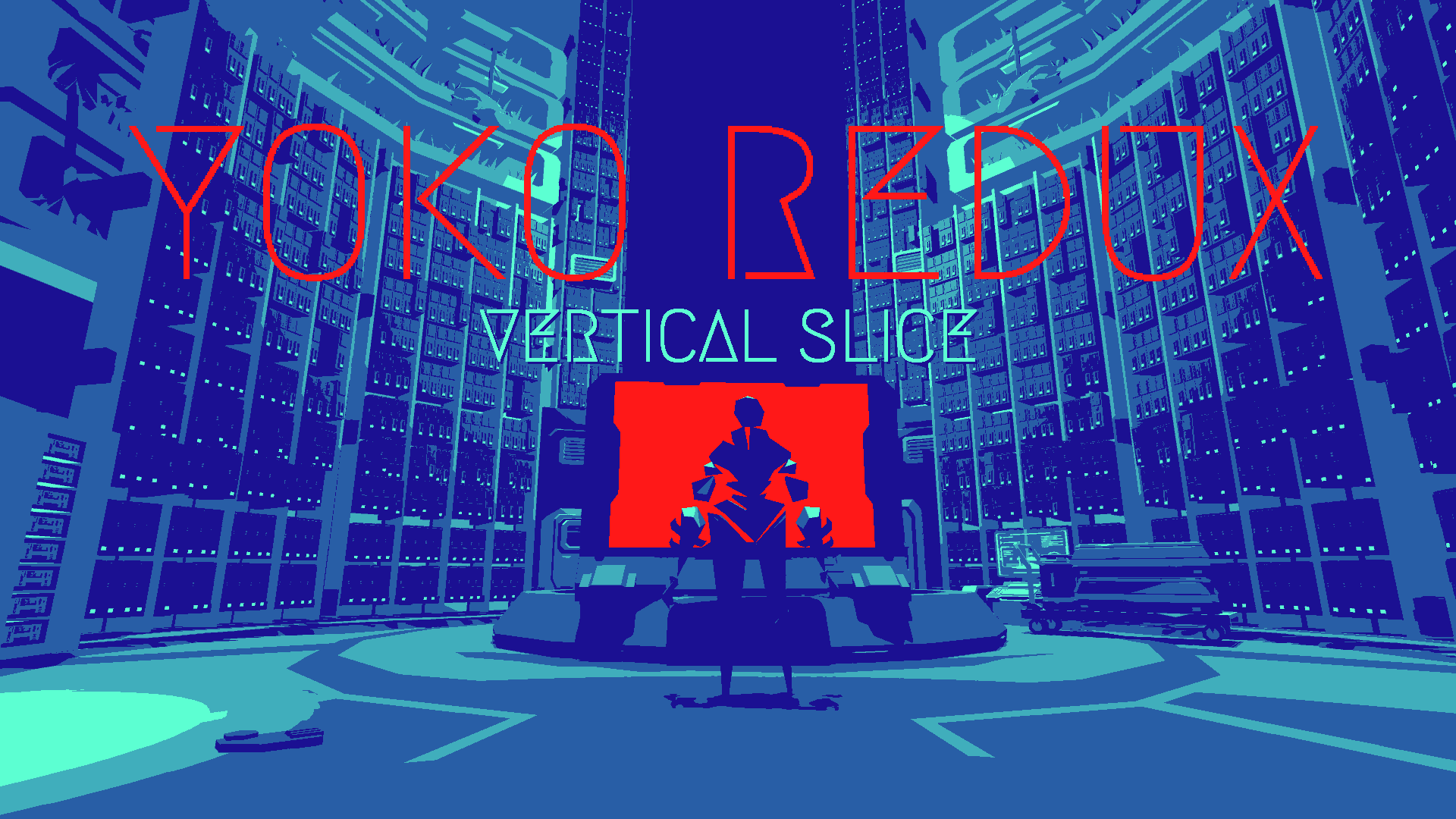 YOKO REDUX
A downloadable game for Windows, macOS, and Linux
A corrupted city. A mysterious message. A dangerous heist. The contact implied the job will be easy. It never is.
Yoko Redux is a 3D cyberpunk noir point & click adventure, fully voiced acted in five glorious colors (including red!).
This is the Vertical Slice of the GameJam version!
Download
Comments
Log in with itch.io to leave a comment.
cool game, but no cats to pet );
Thank you for playing, hope you liked the game!
As for the lack of cats, I agree; at this point, it's a gamebreaker.
I will reach out directly when we add them, so that your updated review may properly reflect our game!
Hi, I've made a short video about the game :) and I wanted to give some feedback about it :D hopefully it's useful to you.
-The main concept and what I understood about the world/context in the game are pretty good and interesting.
-The visual style feels very unique and well thought as with just a few colours it can be very impresive what you achived.
-The gameplay mechanics are quite good but I would be careful about the movement controls as sometimes it can feel hard to control the charecter correctly as a result of some camera positions or the way you can move the character, it's not very very bad or anything, but if you plan on using the same controls and camera system on other games keep an eye on it.
-Voice acting quite good and helps the player to get into the game easily.
In conclusion, the game is great and pretty interesting. Hopefully this is useful for you :D, also if you could subscribe that would help me a lot :)
Regards
The biggest sore thumb for us is the "Tank Controls". Had we had more time for the jam, we would have used a different system, but it is what it is!
Thanks so much for playing, I'm glad you liked it!

disgusting lore but the graphics are very appealing
I am going to take disgusting as a compliment :)
Thanks for playing! Glad you enjoyed it.
Ah this is really cool, I want *more*. I'd like the pacing to be slightly faster, I felt like I was waiting around a bit too long between dialogues, but otherwise this is really promising
I'm glad to hear it! Yeah, some of the pacing was wonky, so we might do a second pass in the future :)